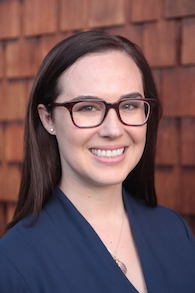 About Me
I've worked in admissions and recruiting for a range of colleges over the years, including Claremont McKenna College, Western University of Health Sciences and the University of Washington. I'm the only independent college counselor in Seattle who has worked at both a private liberal arts college and public research university, so I understand the nuances of these vastly different application processes.
Over the years, I've read thousands of freshman, transfer and international applications; interviewed hundreds of students for admission; and networked with admissions counselors and professionals across the country. I also love visiting college campuses to experience the cultures of various institutions; to date, I have visited over 120 colleges and universities.
I have also worked with students who are already enrolled in college, so I know what employers and graduate programs look for in recent graduates. As a Technical Recruiter on Amazon's college team, I reviewed thousands of resumes for software developer roles and helped students through the interview process. And at Western University of Health Sciences, I counseled undergraduates from across the country on admissions for highly competitive dental, veterinary medicine, nursing, physician assistant, and other graduate health sciences programs. I will make sure you're on the right track for college and beyond.
Education
I'm originally from a small town outside of Toledo, Ohio where college is not a given. I was lucky to receive a scholarship for a private high school where supportive and encouraging teachers made all the difference. I went on to receive a B.A. in Economics and Spanish from Claremont McKenna College and have taken graduate courses in the College of Education and Evans School of Public Affairs at the University of Washington.
Philosophy
I decided to start Parry College Counseling after years of visiting excellent high schools around the country that didn't have the college advising support that students and parents need. I have a strong desire to advise and empower each student as they navigate the college search process. I want to help you present your best self to admissions counselors while easing your stress and anxiety.
I truly believe that education can completely shape your personal and professional trajectory. Your college years are transformative – it is your first opportunity to step out on your own and discover what you are capable of accomplishing. It's not about getting in to the "best" college; it is about getting into the best college for YOU. My goal is to help you find one where you will thrive.
-Heather Parry